World Natural Heritage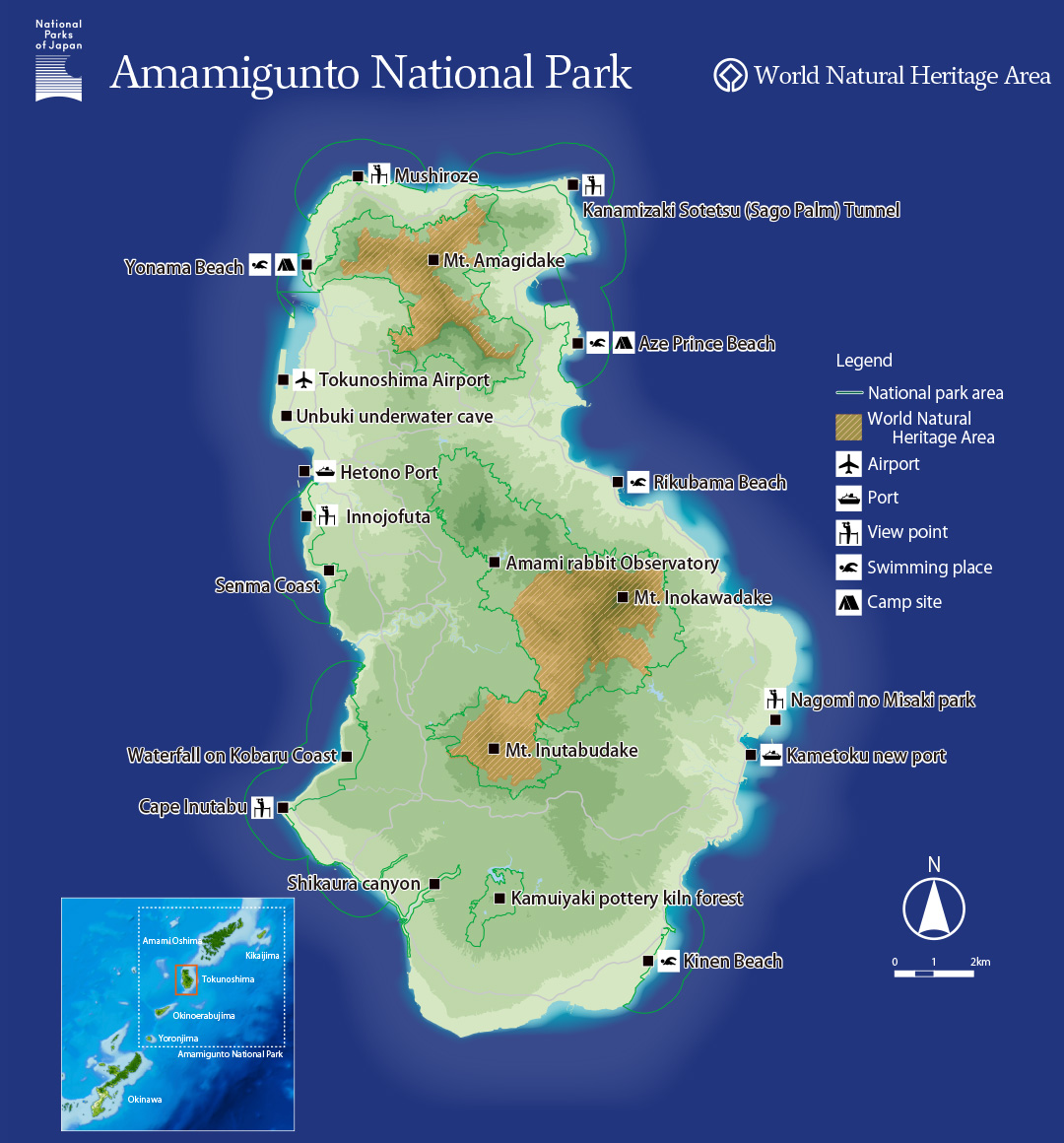 Amamigunto national park was established in 2017 and spans the Amami island group, part of the Ryukyu Islands. Amami islands have a varied topography, with distinctive coral-encircled coastlines, mountains, subtropical evergreen broad-leaved forests, flatlands and unusual rock formations. Each island on the Amami chain has a distinct culture, which incorporate elements from both Okinawan and Kyushu traditions. However, they are linked by one common thread, an island lifestyle that is inextricably intertwined with the natural environment.

Over the past 10 million years this island has repeatedly connected and broken away from Japan and Eurasia, finally separating approximately 2 million years ago. The landmass was then separated into the several islands seen today. These geological shifts allowed numerous endemic animal and plant species to evolve in isolation, including the Amami rabbit, the Ryukyu long-tailed rat and banded ground gecko. Some of these species are not only endangered but are relict species that retain characteristics no longer seen on either Japan or the mainland.
About 12 million years ago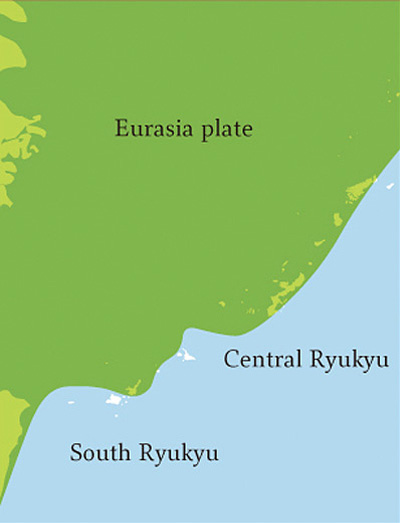 About 12 to 2 million years ago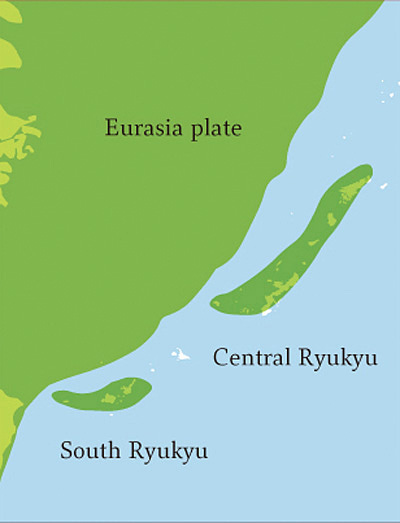 About 2 million years ago to the present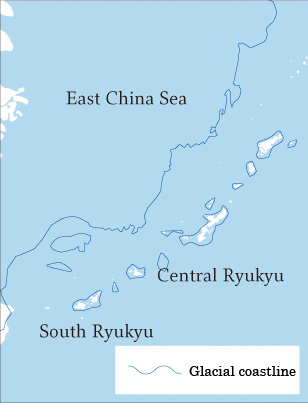 Amami rabbit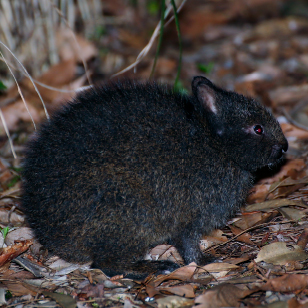 Banded ground gecko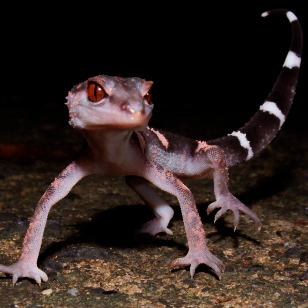 Tokunoshima spiny rat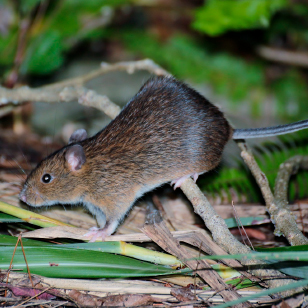 The island's two tallest peaks are Mt. Inokawadake (645 meters) and Mt. Amagidake (533 meters), while smaller hills pepper the landscape. The steep slopes of Mt. Amagidake are covered by chinquapin, hardy evergreen trees in the beech family that can withstand the strong winds which buffet the forest. Locals say that Mt. Amagidake resembles a sleeping pregnant woman and call it 'nesugata-yama', literally 'sleeping-form-mountain'. Various spesies inhabit these forests including rare and endemic species such as Amami rabbit.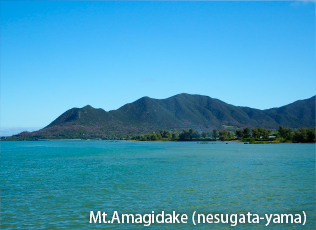 Some outstanding natural sites in Tokunoshima include the distinctive craggy coastal rock formations at Mushiroze, Innojofuta, and Cape Inutabu, white sandy beach at the Aze Prince Beach and Kinen Beach, and the Kanamizaki Sotetsu (Sago Palm) Tunnel.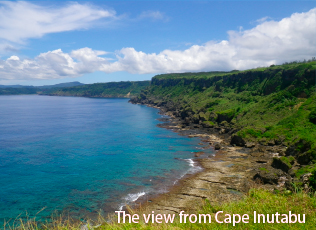 People in the Amami Islands are still deeply connected to the natural world. Livelihoods, traditional culture, and wisdom endemic to the island are still being passed down. They include island songs, harvest festival and island cuisine.